About
Established in 2017, Metric Point is a boutique advisory firm that works with alternative investment managers and institutional limited partners in order to execute bespoke private markets financings.
Differentiation
Ownership
100% partner-owned
Team
No turnover since inception - Culture is paramount
Collective Experience
100+ years
Alignment & Conviction
Invest with every manager we represent
Geographic Focus
North America
Attention
4-6 concurrent mandates; full team works on each
Our mandates and research.
Our proprietary portal provides confidential access to information and comprehensive materials on our current offerings and private market research.
MPC
Portal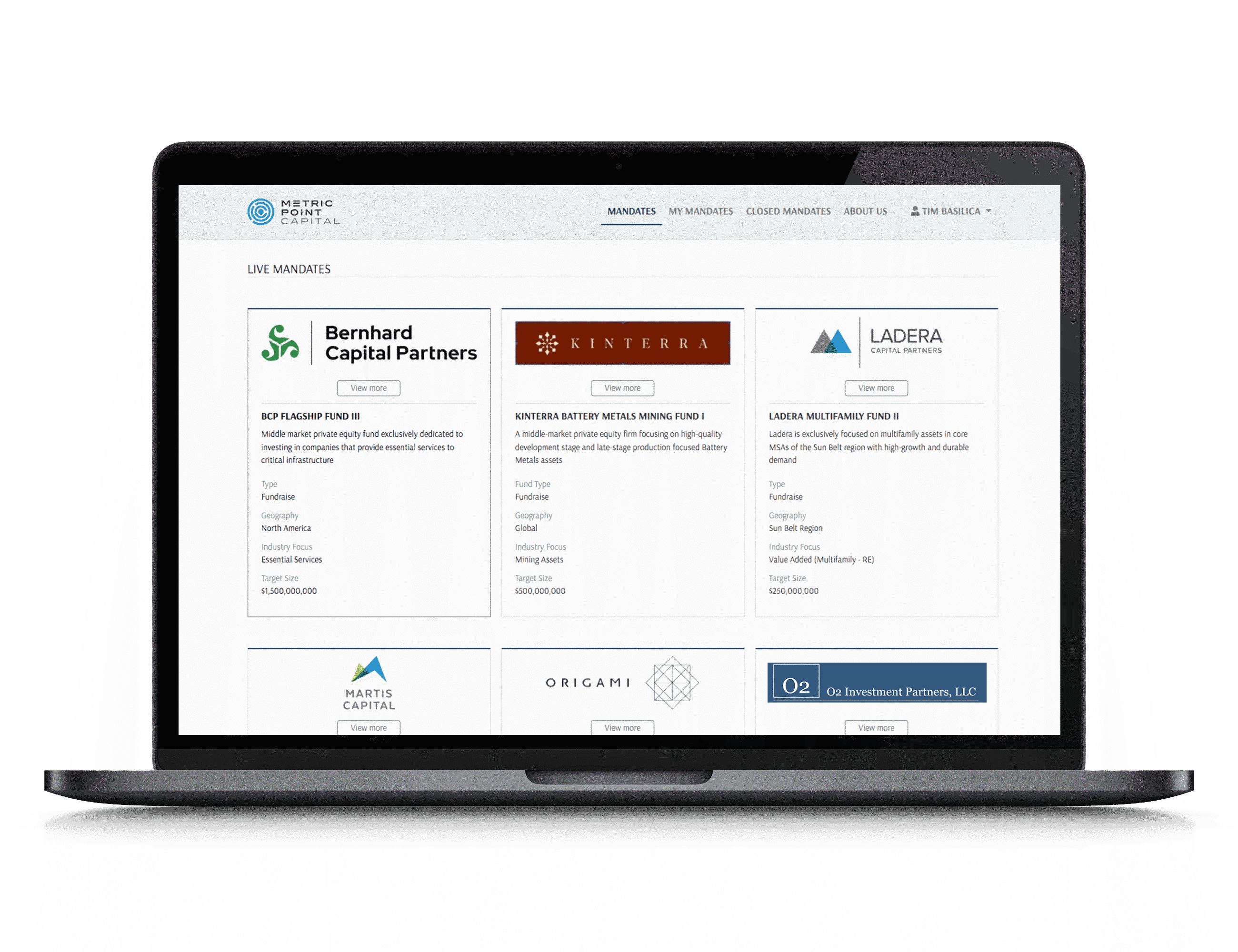 Metric Point understands our investment focus and only connects us with high quality funds that fit our needs. The team is honest, insightful, and hardworking, enabling us to conduct due diligence in an efficient and rigorous manner.

"

Chicago-based Asset Manager